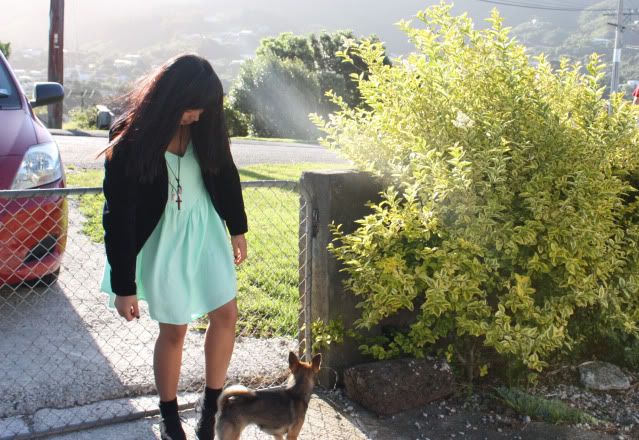 Vintage Velvet Blazer , MinkPink Mint Dress , Forever 21 Cutout Jazz Flats.
Hope you all had a great couple of days.
Spent my christmas eating way too much food and playing Horse.
OH the shoes!!! I am far too excited to wear them.
Got the polaroid book which is fantastic , a little jealous though my sister got an actual polaroid camera.