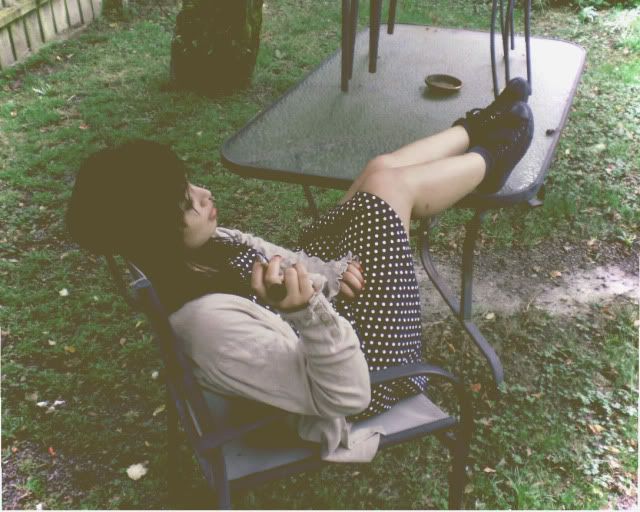 Outfit . Thrifted Cardigan , Polka dot Supre dress, Charcoal grey socks Converse black hightops.
Last night Ever and myself searched through my piles of clothes to give away
I FOUND THIS DRESS
Lucky I didn't give it away because I wore it today and fell in love with it all over again.
Happy 1st Birthday Kelvin.
Ate way too much lollie cake at his party.
Also today I attempted using photo shop with my pictures
Think they worked out pretty good so far.