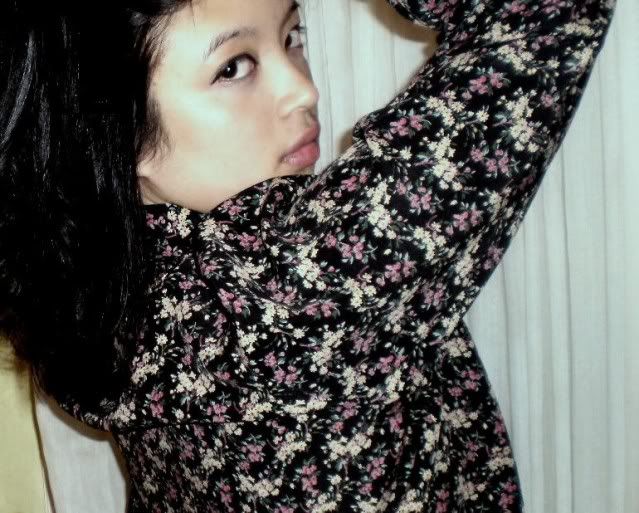 Vintage Floral blouse I scored for $1 and Some random shorts I found in my closet.
I

forgot I had these photos. I found them while I was cleaning out my computer (something I seem to have to do every couple of weeks as I seem to accumulate a gillion photos.)
I was meaning to post them but have been so busy per usual. I cannot wait to be completely finished tomorrow.
YES! I can actually take part in life outside of university.
First on my list and completely cleaning out my room so I can actually see the floor.
OH AND YES
I AM A DIRTY SMOKER.
I'll quit eventually..........