Some pics from the other day.
Farmers Changing rooms. Why can't all changing rooms have this simple yet effective system to help us indecisive people shop.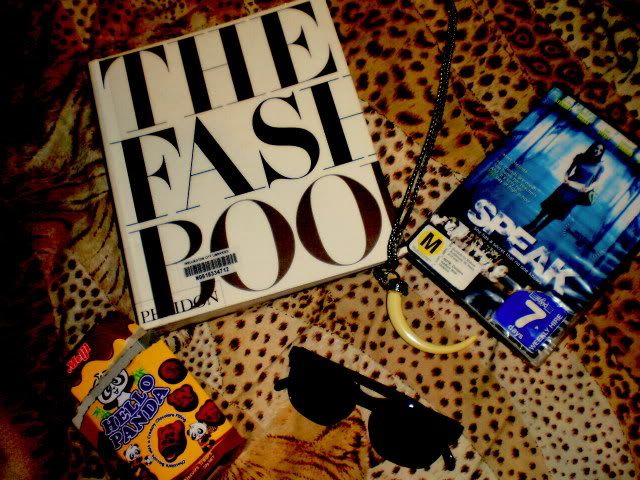 Just random things in my bag the other day.
Hello Panda chocolate treats


My Sports Girl Imitation club master glasses.

Speak with Kirsten Stuart pre Twilight.

The Fashion Book.

Oh and Tusky.