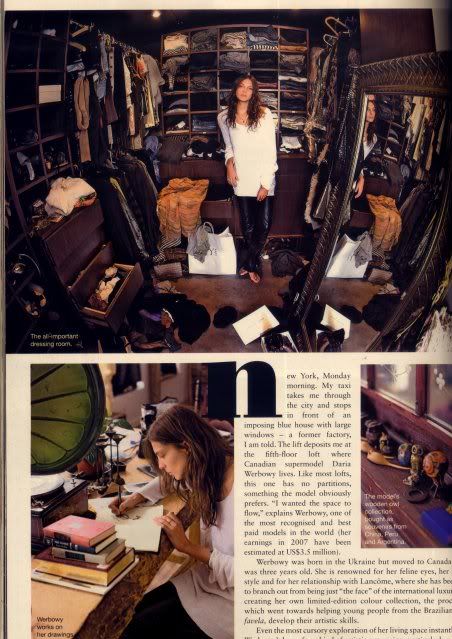 A few months ago Ever told me about how she loved brick walls.
And we discussed how we one day wanted to live in a brick walled loft in New York.
I stumbled across this article in Australian Vogue.
Model Daria Webowy Showcasing her beautiful apartment.
I wanted to cry from jealously.
Her closet alone is enough to send me into a spiral of jealous depression.